Parceque un petit peu de francais ca ne fait pas de mal.... http://www.maquisdelain.org/index.php?r=personnage&id=79

Found on the website for the French resistance in the department Ain.


Aujourd'hui je suis fier de vous presenter mes grand-parents....
Today I am proud to introduce my grand parents....


Léon BOGHOSSIAN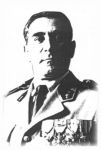 Issu de la légion étrangère. (coming from the foreign legions)
Commande le camp Pré-carré en collaboration avec la capitaine SEIGLE, qui disparaitra du département de l'Ain. (Was commanding the Pre-carre camp in collaboration with Captain Seigle who will disappear from the department of Ain)
Commande la compagnie Lorraine. (Was the commander of the Lorraine compagny)
Sabotages sur la ligne SNCF Ambérieu / Bourg, bloque un convoi de troupe allemande.
Une activité intense jusqu'à la libération. (organized sabotages on the railroad track Amberieu/Bourg, blocked German troups convoys.... Intense activity until liberation)
Micheline BOGHOSSIAN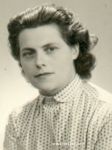 Epouse du capitaine Leon Boghossian. (captain leon Boghossian spouse)
A participé comme agent de liaison aux côtés de son mari. (Participated as a liaison officer at her husband's side)

Powered by ScribeFire.